COLOURLINE
A tried-and-tested field of application for polyurethane and polyurea system is the surface finishing of decorative elements in the automotive sector, in the furniture industry or for many other decorative applications by coating them with transparent PU systems using the RIM process. While the STREAMLINE machine system can only fully bring its strengths to bear with one transparent or coloured polyurethane system, COLOURLINE with MULTI-CONNECT technology enables fast and easy colour changes. Flexible production with multiple coloured polyurethane systems becomes possible through the system-related distribution of the isocyanate component and the polyol colour component in different units.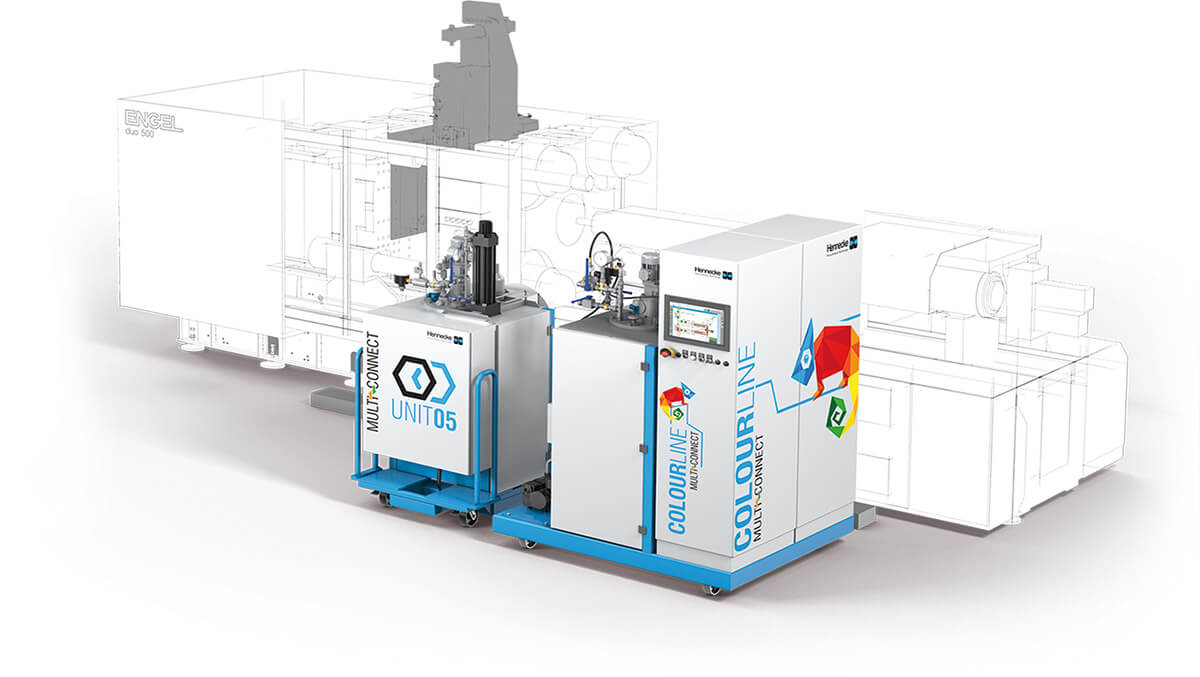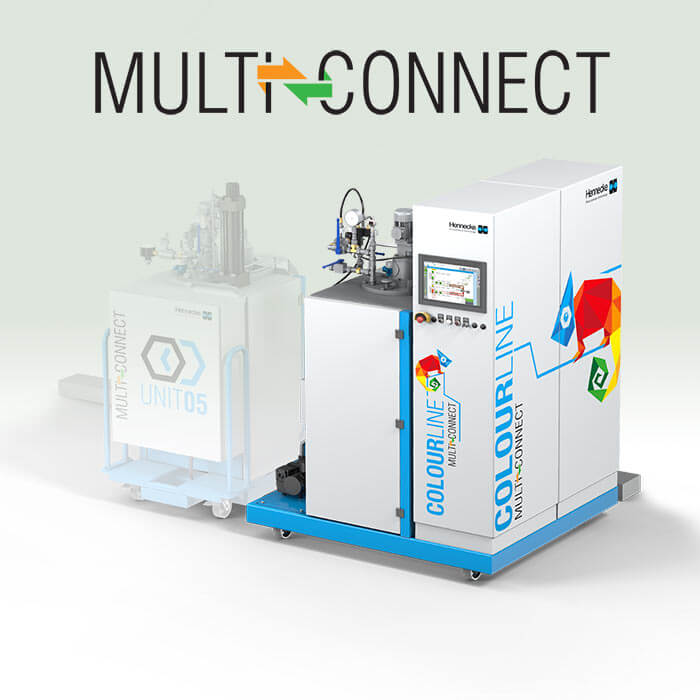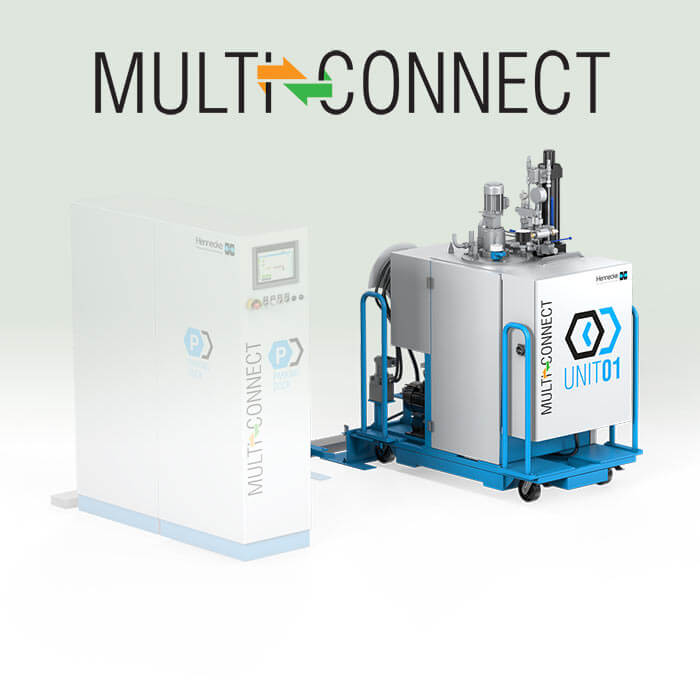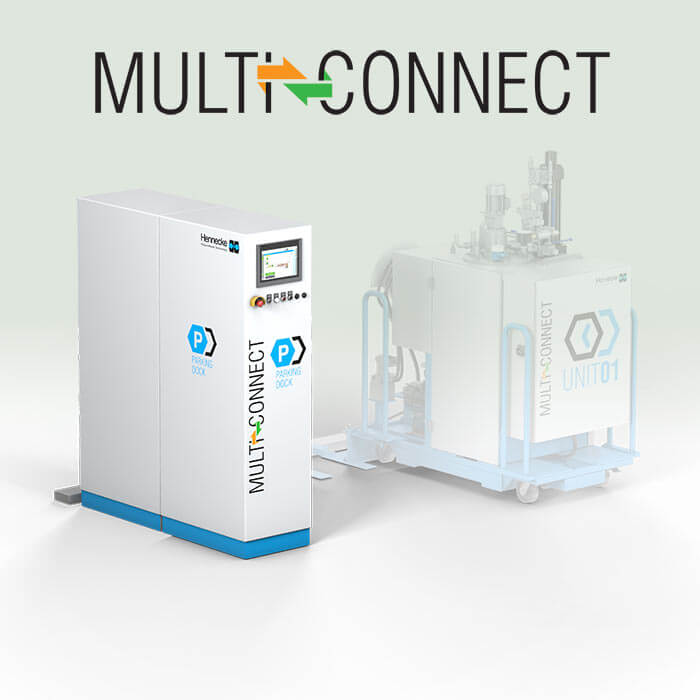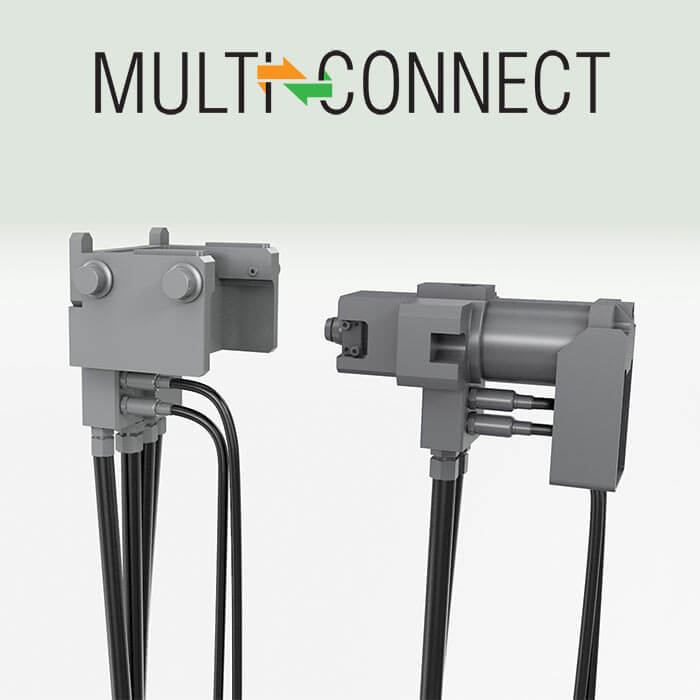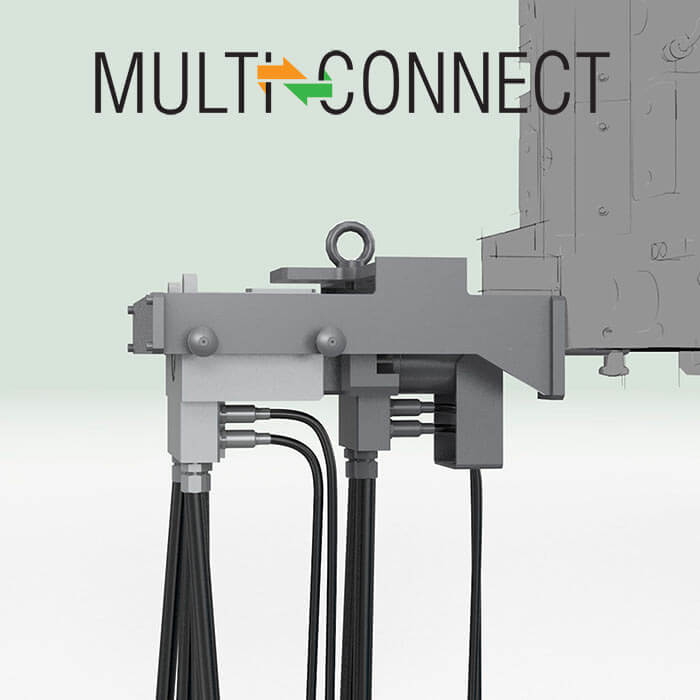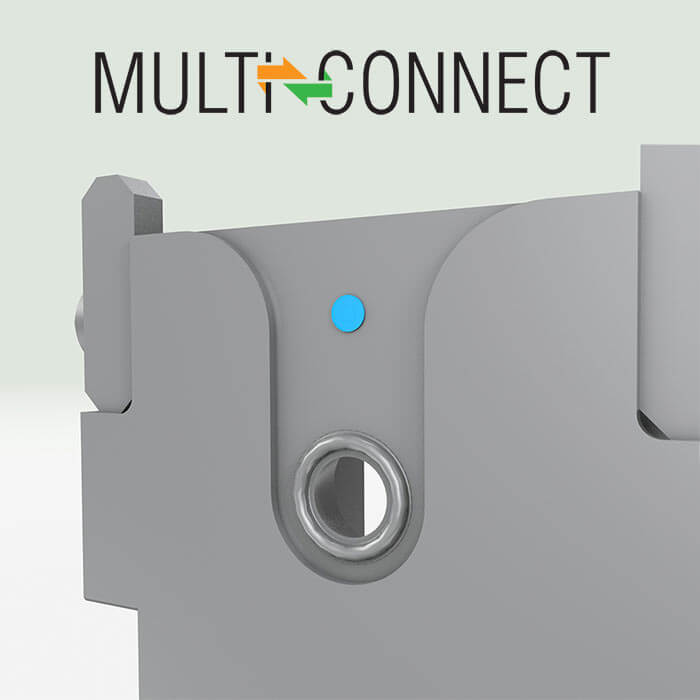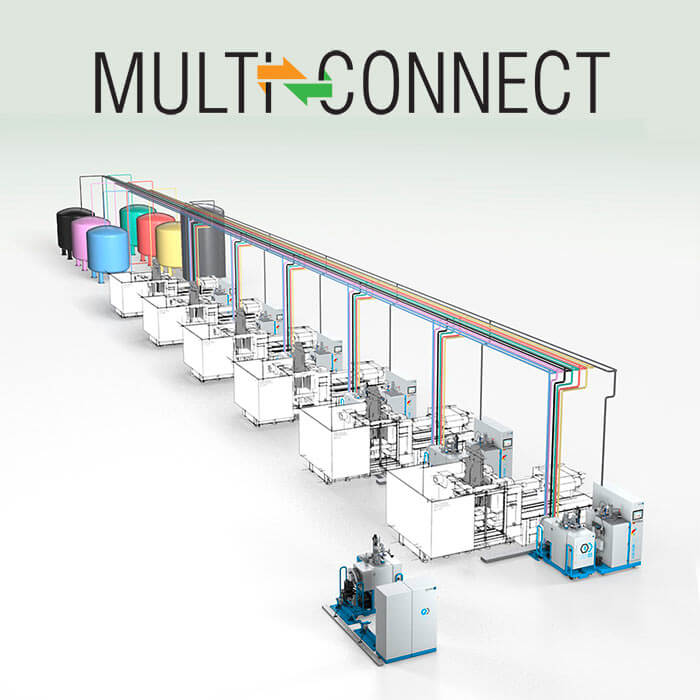 The COLOURLINE is installed as a stationary isocyanate unit on the injection moulding machine. The MULTI-CONNECT colour module with its own heater is designed as a compact mobile carriage. The MULTI-CONNECT parking station is used for homogenization and pre-tempering of the different colour systems. In this regard, the parking station provides up to seven colour modules simultaneously. If needed, the user takes the module with the desired colour out of the parking station and docks it on the COLOURLINE with a few hand motions. Then the COLOURLINE takes over control of the MULTI-CONNECT colour unit. Each colour module is equipped with its own MN 8 MC mixhead, which is connected to the COLOURLINE for processing. It is thus ensured that each colour circulates in its own system and the possibility of colour mingling is excluded. Due to this intelligent plug-and-play principle, a colour change does not require cleaning measures and can be carried out in less than 15 minutes by just one operator.
Click here for accompanying documents in the PDF format
You will need Adobe® Reader® that you can download here for free.
All high-pressure metering machines at a glance