ESG - Hennecke's sustainability strategy
The topics of sustainability and corporate responsibility have increasingly come into focus in recent years. The focus is on the ever more present climate change - but also on constantly rising energy costs as well as concrete requirements of the legislator, e.g. to measure or reduce CO2 emissions (European Green Deal) are essential topics. In this context, it is important to create transparency about sustainability-related risks and opportunities in the impact on people and the environment in the practice of companies.
In the new version of the legal framework, a company's sustainability and financial information have equal priority. This set of rules is divided into three areas: Environment, Social and human rights, and Governance, abbreviated to "ESG." This means much more than just environmental compatibility, even if this area is usually the focus of public attention. Rather, it is a comprehensive overall package with criteria for assessing the sustainability performance of companies in all areas in order to make them fit for the future in the long term.
Hennecke GROUP recognizes its responsibility and has been committed to a comprehensive package of measures in all areas since 2020. The goal is clearly defined: Shaping entrepreneurial success sustainably, for stakeholders and above all for a future worth living.
Environmental
We save resources and make a contribution to our environment
Dieser Bereich bezieht sich auf die Umweltauswirkungen von Unternehmen und umfasst Themen wie Klimaschutz und Eindämmung des Klimawandels, Ressourcennutzung und Kreislaufwirtschaft, Abfallmanagement, den sach- und fachgerechten Umgang mit Gefahrstoffen oder die Vermeidung von Boden- und Grundwasserverschmutzung. Kurz: die Verpflichtungen und Ziele zur Reduzierung des ökologischen Fußabdrucks und des Erhalts der biologischen Vielfalt sowie der Ökosysteme.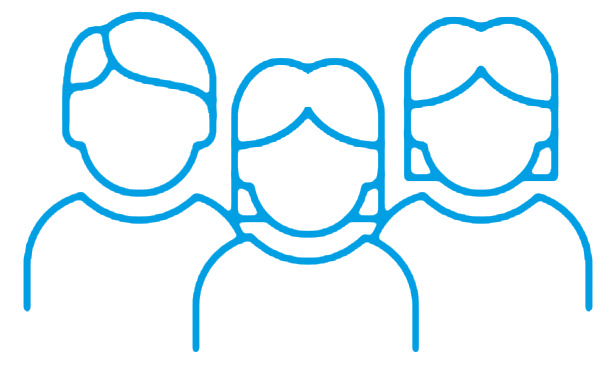 Social
We offer a great place to work
Unter diesem Aspekt geht es um die Beziehungen eines Unternehmens zu seinen Mitarbeitern, Kunden, Lieferanten und der Gesellschaft insgesamt. Themen wie Arbeitsbedingungen, Menschenrechte, Gleichbehandlung und Chancengleichheit (Diversity, Equity, Inclusion) Gesundheit und Sicherheit am Arbeitsplatz, die Sicherheit von Verbrauchern und Endverbrauchern sowie gesellschaftliches Engagement sind hier relevant.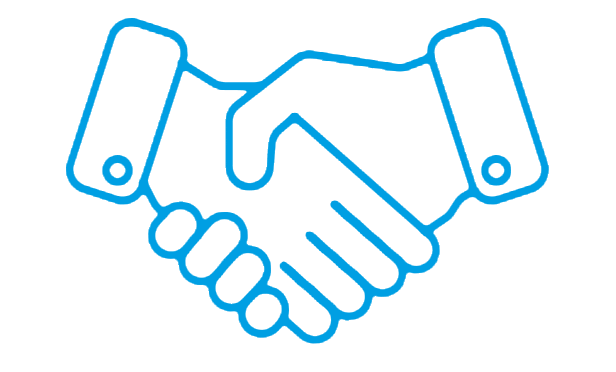 Governance
Hennecke's responsibility to conduct business ethically and compliantly
Dieser Punkt beschreibt die Art und Weise, wie ein Unternehmen geführt und kontrolliert wird. Dazu gehören Unternehmensführung und -kultur, ethische Grundsätze, faire Geschäftsbeziehungen, Integrität, Transparenz, Zusammensetzung des Vorstands, unabhängige Prüfung und Compliance.
"ESG is a top priority at Hennecke."
"As a fundamental part of our corporate strategy, it is right at the top."
Thomas Wildt,
CEO Hennecke GROUP
People, Planet, Profit
The ESG core objectives are an elementary component of our vision and mission and are therefore located at the very top of the Hennecke GROUP "strategy pyramid". These are broken down step by step to the other levels, down to each individual department, employee and product. Thus, with the ESG introduction, all products and services of the future were also defined, new machines developed and old ones taken out of service. The focus is always on the customer, who should save raw materials and energy, work more ergonomically and have less maintenance effort with Hennecke machines.
Numerous examples such as the next generation of high-pressure metering machines, the use of Hennecke Blue Intelligence technology for greater energy and resource efficiency, and many new and further technical developments demonstrate the successful implementation.
SINCE 2020, WE HAVE BEEN INVESTING 4 TO 5 PERCENT OF OUR ANNUAL REVENUE IN ESG-RELATED TOPICS.
Thomas Wildt, CEO of Hennecke GROUP
Environmental
Commitment to the environment
Ecological and economic sustainability have always been anchored in our DNA. Hennecke GROUP's ESG strategy enables to create long-term sustainable added value for our customers that is ecologically compatible, socially just, economically rewarding and thus future-proof. On the basis of values and key figures, the successes are continuously reviewed and future development fields are identified at an early stage. The Environment area covers two aspects: on the one hand, our own handling of raw materials and energy in production, and on the other hand, the development of technologies that enable customers to produce even more resource- and energy-efficiently with Hennecke machines and systems.
Hennecke thinks in larger contexts: We have joined the "Science Based Target Initiative" (SBTi), a cooperation of the Carbon Disclosure Project (CDP), the United Nations Global Compact (UNGC), the World Resources Institute (WRI) and the World Wide Fund for Nature (WWF). This initiative supports companies in aligning their actions to achieve the goals of the Paris Climate Agreement. Together with already more than 6,000 international companies, we are committed to gradually reducing our greenhouse gas emissions. The goal is to become CO2-neutral by 2050.
Reduce, replace, compensate
To achieve this goal, Hennecke is pursuing three approaches. The first is to significantly reduce its own energy consumption. This is done through a variety of small and large measures. For example, at the production site in Italy, the entire lighting system was switched to energy-saving LED lamps, resulting in savings of more than 50 percent. At the German Group headquarters, the entire heating system is currently being renewed. But even small measures such as water-saving toilet facilities and intelligent light sensors are having a major impact overall.
Secondly, fossil fuels are successively being replaced by energy from renewable sources. This is done on the one hand by purchasing electricity from renewable sources and on the other hand by producing our own electricity: For example, just recently another of the four global sites was equipped with photovoltaic systems. Since then, the production sites in Italy and China now generate more than half of their own electricity requirements.
Since it is likely to remain a major challenge in the coming years to generate all the energy required in a CO2-neutral manner, the remaining CO2 emissions will be offset by suitable measures and projects in a third step.
50 percent green electricity as early as 2024
As early as 2024, half of Hennecke GROUP's worldwide electricity requirements will come from renewable sources - the powerful solar plants are a first step in this direction. Further proof of sustainable action is that Hennecke GROUP is certified according to the international environmental management system ISO 14001 at all locations. ISO 14001 comprises numerous standards on various areas of environmental management, such as life cycle assessments, environmental indicators or environmental performance evaluations, and is reviewed every three years. The corporate headquarters in Germany will make a start here as a pioneer in the first half of 2024, and preparations are underway at the other sites for certification in the near future.
An additional component of the package of measures relates to the avoidance, reduction and recycling of waste. The volume of waste is to be successively reduced year by year in order to conserve resources.
Better ESG values thanks to Hennecke products
Hennecke is also committed to developing products and services that are resource-friendly, low-emission and ergonomic in the direction of its customers. For example, machines must consume less electricity or require less compressed air, work with environmentally friendly lubricants or be more ergonomic to operate. A current example is the next generation of high-pressure metering machines with numerous features that can increase resource efficiency and reduce energy consumption by up to 50 percent in standard applications. In addition, Hennecke machines and systems have always been characterized by their very long service life and can be used economically for decades thanks to a wide range of retrofit solutions. The sensible retrofitting of existing production plants in particular is increasingly the focus of the entire Hennecke product range.
In concrete terms, this means that any newly developed product must be significantly better than the previous solution in terms of its ESG properties.
Sabine Rudolf, Senior Director Global Hennecke Business System & ESG
In addition, the new "Environmental Technologies" product line was launched in 2022. This comprises new products or technologies as add-on or stand-alone solutions that enable our customers, for example, to recycle, downcycle or even upcycle production residues and offcuts, thus generating new value from former waste. In addition, the development department is currently working on further technologies that reduce energy consumption: for example, using heat exchangers to efficiently utilize the energy of exothermic reactions such as those that occur during polyurethane processing, or through developments that enable even more precise metering and thus raw material savings.
ENERGY EFFICIENT THANKS TO 'BLUE INTELLIGENCE'
Under "Blue Intelligence", Hennecke combines a wide range of measures for mechanical, thermal and hydraulic efficiency. These enable the user to save up to 50 percent energy, depending on the production scenario. High effects can be achieved especially with small and irregular production sequences. In addition to intelligent temperature control management, the package of measures includes an innovative start-stop system that switches modules that are temporarily not required off and on with pinpoint accuracy. Automatic calculation and control of pump run-up times also bring about noticeable energy savings in the application. In addition, the fluid mechanics of the metering pumps, injectors and mixheads are analyzed in elaborate computer simulations and optimized accordingly so that their efficiency is increased.
Bees
Bee colonies have now been established at all four Hennecke GROUP production sites in Germany, Italy, China and the USA. They help pollinate the flowers in the surrounding area and thus make a valuable contribution to nature. At the same time, the insects diligently produce honey, which is harvested, bottled and provided with self-designed labels. These honey jars are a popular customer gift - and the feedback is consistently positive.
PU - a material for climate protection
Communication and transparency
A key factor for the involvement of all employees is clear and open communication and corporate transparency. New measures are not imposed from above, but developed jointly in workshops. This not only increases acceptance, but also brings in a lot of valuable knowledge and ideas from the workforce. Especially at sites where modernization measures are being carried out, this creates indispensable input on ergonomic requirements, the latest tools or other smart solutions.
Equally important are the Group-wide communication updates that take place once a quarter. This means that every employee knows how the company is doing, where things are happening and what innovations are in the pipeline.
In addition, numerous events such as open houses, innovation days, customer events, "Bring your kid to work" events, or targeted invitations from schools and universities round off the joint cooperation.
Last but not least, Hennecke is also involved regionally at the respective locations in order to become actively involved in the respective communities. For example, by supporting sports or local history clubs or by getting involved in initiatives for a more sustainable future.
Occupational health management
We define occupational health management as measures offered for the health and well-being of our employees. These include aspects such as physical activity, healthy nutrition, psychological well-being and ergonomic workplaces. These measures help our workforce to improve their health and quality of life. In turn, this increases productivity, reduces sick leave and thus enhances competitiveness. This is a win-win situation for everyone; in the best case scenario, employees enjoy their workplace, which has a positive impact on the corporate culture .
There are a large number of activities at Hennecke GROUP's worldwide locations, many of which take place annually and were initiated and organized by the employees themselves.
Governance
Focus on sustainable values
The topic of conformity with or compliance with guidelines, laws and standards is the focus of the Governance area at Hennecke. This includes, on the one hand, the certification of the quality management system according to ISO 9001:2015, with which Hennecke has been certified since 1997, but also the certification of the energy management system according to ISO 50001:2018 as well as ISO 14001.
Business with a system
In mid-2019, the Hennecke Business System (HBS) was created, based on the company's vision and mission. The Hennecke Business System generates business sustainability. This is done by generating Long Term Customer Value, i.e. by offering products and services that enable customers to reach their highest level. This was followed during the pandemic by the Hennecke Production System (HPS), a lean production system based on the Toyota model but thought further ahead, which already includes the components of employee orientation, environmental management and corporate management.
Hennecke's ambition is to create sustainable value for our partners and shareholders. We promote long-term profitability and good business practices along our entire value chain with the culture of the Hennecke Business System. Precise procedures and control processes have been defined in order to be able to continuously monitor compliance with the targets set on the basis of key figures. In addition, a dedicated ESG dashboard is currently being created that will present the respective ESG factors in addition to the financial information in market reporting.
Code of Conduct
With the development and implementation of the Hennecke Business System, the Code of Conduct, a binding code of conduct, was also introduced in the worldwide group of companies. This serves as a binding guideline for making qualified and ethically justifiable decisions in daily work. In this way, Hennecke builds a foundation for mutual trust within the company, as well as with customers, partners and within the local communities around the sites located worldwide. All employees have received a copy of the Code of Conduct as well as appropriate training. From now on, long-term and sustainable success is the declared corporate goal - strategically planned and not at any price.
Integrity, honesty and conformity help us in our decision-making processes and communication. The Code of Conduct is a clear commitment to sustainable corporate development.
Jens Frandrup, Vice President HR
Successful thanks to ESG
Together with the transformation to the Hennecke Business System, ESG is a central component of our strategic orientation and a key success factor. This proves that sustainability does not necessarily mean a restriction, but rather a gain. After all, sustainable management enables long-term, plannable and secure action. This brings security not only for our own company, but also for customers, service providers, suppliers and other partners.