Hennecke's local 360°SERVICE
Whilst our machines are in operation all over the world, Hennecke Inc. provides our 360° SERVICE locally in the United States to enable our American customers to achieve high-quality and effcient production results. Hennecke's 360°SERVICE offers you a variety of services at competitive conditions as well as training for your staff. Each user has access to a tailor-made package containing suitable measures which ensure maximum plant availability and uptime. Does your company use Hennecke machine and plant technology? Why not opt for maximum support? This ensures that your Hennecke machine or plant will be in perfect operation for a long time.
360°TRAININGS
Achieving operational excellence
Our 360°TRAININGS program offers you professional and practical courses and seminars at competitive prices in the training center at our Bridgeville site in Pennsylvania or on-site at your company. The training focuses on how to use Hennecke machine and plant technology effectively and how to carry out targeted, successful troubleshooting based on your specific needs. Our advanced manufacturing lab allows for more focused training for both high-pressure and low-pressure processing as well as spray cell technology. The training is provided by our HERO-certified technicians (Hennecke Equipment Repair and Operations) and will help you to:
significantly increase work quality and productivity
optimize production and keep maintenance costs low in the long term
360°SPARE PART SERVICE
Spare parts competence from a single source
An effective way of preventing costly production losses right from the start is to use original spare parts with the manufacturer's warranty. Save yourself the search for alternative spare parts suppliers - our 360° SPARE PART SERVICE is attractive not only because of reliable availability and fast delivery, but also because it provides better value for your money.
Enjoy speedy service - many of our parts are on their way to you within 24 hours thanks to our over $2 million inventory hold in the United States and can be traced online via e-tracking
Opt for customized spare parts packages of different sizes
Benefit from our advice – our knowledgeable specialists will support you with digital, technical diagram software, 3D CAD and NAV to select the right spare part according to your needs
360°REPAIR SERVICE
Fast, reliable, professional
The operational life of machines and systems can often be significantly extended by upgrading various components cost-effectively. Our 360° REPAIR SERVICE offers a wide range of components on a hire basis at attractive prices. In addition, our 360° REPAIR SERVICE minimizes the risk of unplanned system outages through precautionary measures and good guidance:
Expert and certified repair of varied machine components
Standard rebuilds (including major rebuilds) done in the U.S. in 5-10 business days and are backed by a 90 day warranty
Emergency rebuilds can be provided within a 24-48 hour turnaround
Individual and detailed cost estimates, as well as cost efficiency analysis, prior to repair
Our Mixhead and Pump Exchange Program provides options allowing Hennecke to have a mixhead available to ship anytime. This proactive approach means that you can schedule planned replacements and avoid emergency replacements that result in more costs. Scheduled replacements also decrease plant downtime.
360°CONNECT
Qualified support, remote service and process monitoring
With 360°CONNECT, the expertise of our technical service support specialists is available to our customers worldwide, directly and without time-consuming travels. Thanks to modern digital infrastructure, our qualified and extensive support services are only a few clicks away. We offer various tools for production or process monitoring based on a constantly secured data connection. Our support services also include targeted isolation of possible problems or faults in the production process. Online diagnostics of alarm codes and PLC program states allow you to save on on-site visit expenses.
All Hennecke customers can directly open a service ticket within our internet-based 360°SERVICE customer portal and can access the current version of the machine or plant documentation at any time. Of course our first-level support is also available by telephone around the clock.
360°PREVENTIVE SERVICE
Optimize production, minimize risks
With our 360°PREVENTIVE SERVICE, you can optimize your production with transparent fixed costs and at the same time minimize a great number of risks. Preventive measures include regular production inspections. Tailor-made inspection plans are drawn up to monitor all relevant parameters, maintenance and cleaning measures, as well as re-adjustments and optimization. Our 360°PREVENTIVE SERVICE efficiently extends the lifespan of your plant.
360°RETROFIT
Innovation for retrofitting
360° RETROFIT offers you patented innovations for fast and simple retrofitting. This will efficiently optimize your machine's performance and ensure your production many more decisive advantages at an extremely attractive price-performance ratio. Our 360° RETROFIT service is continuously introducing innovative measures for retrofitting to drive efficiency and customer benefits. This is about more than a spare part – it is about innovation for retrofitting.
For current retrofit activities, click button "Accompanying information in PDF form".
360°ENVIRONMENTAL SERVICES
Solutions for sustainable production and end-of-lifecycle management
With its 360°ENVIRONMENTAL SERVICES, Hennecke is making sustainable PU processing a priority in customer support too. These include second-life solutions to give used Hennecke machines a 'second chance', and EOL solutions, when component parts (such as pumps), or our machines or systems have reached the end of their lifecycles.
Actively extend your product's lifecycle by making use of our spare parts offer or by replacing old parts. Take advantage of our 360°RETROFIT solutions to increase raw material efficiency
New solutions for reducing energy consumption through Blue Intelligence, as well as alternative solutions for eco-friendly production
Expert advice for achieving greater production efficiency and more economical use of resources
Effective procedures and quick communication through remote commissioning, online training and an international service network
Global first-level support
Our reliable first-level support is available around the clock, 365 days a year.
+49 2241 339 360

Local service support
Available weekdays between 8:00 AM and 5:00 PM (local time).
+1 724 271 3659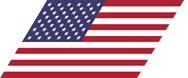 Please have either your Hennecke order number or the MACHINE-ID ready so that we can help you quickly and effectively.
Here you will find the order number or the MACHINE-ID on your machine or plant: Example type plate | Example QR-Label

Click here for accompanying documents in the PDF format
You will need Adobe® Reader® that you can download here for free.