ELASTOLINE
When it comes to processing polyurethane-based casting systems and raw materials, the name ELASTOLINE has for decades been synonymous with high-quality end products. Low-pressure ELASTOLINE machines reduce the amount of manual work involved, improve industrial hygiene and streamline operational processes. The high-quality design of all assemblies ensures that these system benefits continue to be reaped in the long-term, even in harsh production environments. Hennecke offers two different types of customized ELASTOLINE low-pressure metering systems: one for MDI and TDI raw material systems (ELASTOLINE F), and one for Vulkollan® or NDI raw material systems (ELASTOLINE V). The compatible low-pressure MEL mixheads are supplied with hydraulic injector control for extremely short and synchronous switching cycles. They ensure that the processor achieves superior formulation constancy.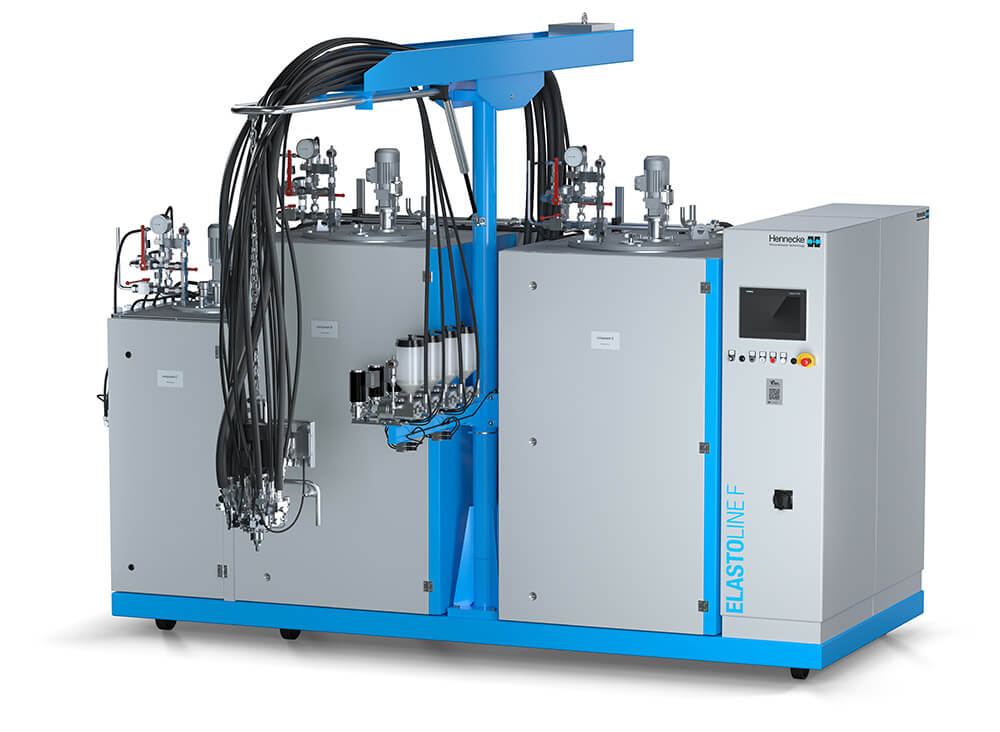 Click here for accompanying documents in the PDF format
You will need Adobe® Reader® that you can download here for free.