JFLEX
So far, the market gap lying between discontinuous and continuous slabstock lines has not been covered yet. Hennecke is targeting at foam manufacturers who want to achieve a better quality and higher raw-material yield than with discontinuous plants but are unwilling to make the high investment in conventional continuous lines. With the JFLEX series, Hennecke has now launched a new slabstock line which also offers users with medium production volumes all the advantages of continuous production. The state-of-the-art production system is particularly impressive because of its extremely compact design and its excellent price-performance ratio. Of course, it comes with the usual Hennecke quality to the last detail.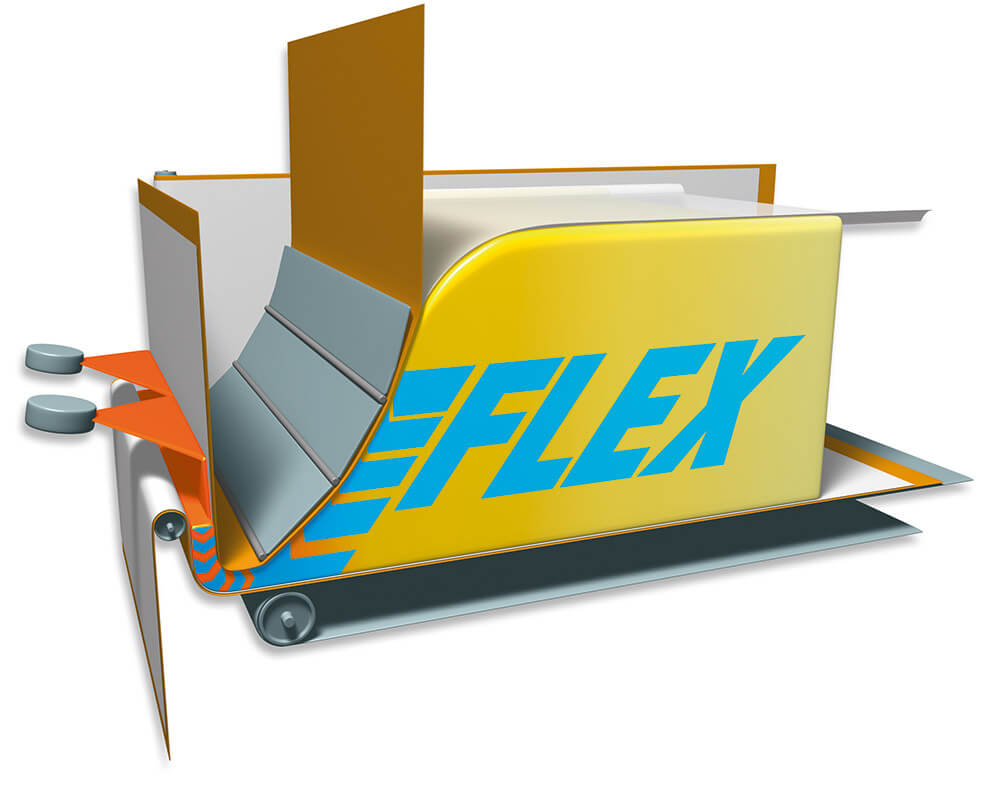 Click here for accompanying documents in the PDF format
You will need Adobe® Reader® that you can download here for free.
All continuous slabstock lines at a glance